____________________
BOOKS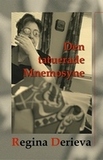 Regina Derieva
Den tatuerade Mnemosyne
ISBN 978-91-980386-9-9
Curator Aquarum:
In Memoriam
Regina Derieva
ISBN 978-91-980386-5-1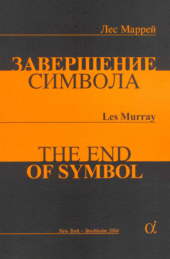 Les Murray
The End of Symbol
Bilingual, 100 pages
ISBN 0-9718419-9-3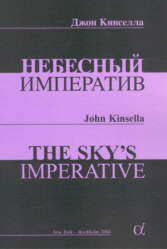 John Kinsella
The Sky's Imperative
Bilingual, 100 pages
ISBN 0-9718419-8-5




Books may be purchased
on-line also at:
_________________________________________________
Just Released: Den tatuerade Mnemosyne avRegina Derieva
World poetry in English translation and English language poetry
In 2004 Ars Interpres began publishing Bilingual Books of poetry with
English-Russian editions of Les Murray and John Kinsella. Recent
books include the work of Ewa Lipska, Darius Pacak (both Polish-
English), Daniel Weissbort (English-Russian), and Per Wästberg
(English-Russian-Swedish).
And now we are expanding even more.
FORTHCOMING IN 2015-17
Scandinavian Wind Rose –
Swedish and worldwide poets, winds from several directions,
deep-rooted center on the northern edge of Europe.
Crossing Point –
New series of English-language poets from Great Britain
and the United States, surprising, eclectic.
Bilingual Books – Other
The bilingual series continues to grow, with more world poetry
in the original language and English translation.
_________________________________________________
Released


Regina Derieva
Den tatuerade Mnemosyne
more info

Forthcoming

Antoni Albalat
Book of Small Winged Creatures

Per Wästberg
Determination of Place
more info

Forthcoming

Margarita Meklina
Linea Nigra

John Kinsella
America or Glow
more info

Forthcoming

John Matthias
Selected Poems

Released

Malte Persson
Darkroom Suns
more info

Daniel Weissbort
The Name's Progress
more info

Ewa Lipska
The Holy Order of Tourists
more info

Jim Potts
Corfu Blues
more info

Dipak Mazumdar
Dionysos and Other Poems
more info

Mariela Griffor
Insomnia
more info

Ilya Kaminsky
Praise
more info

Mariela Griffor
Heartland
more info

Dariusz Pacak
The Seasons
more info

Susan Bullock
Selected Poems
more info

Les Murray
The End of Symbol
more info

John Kinsella
The Sky's Imperative
more info

Curator Aquarum:
In Memoriam
Regina Derieva
more info

Regina Derieva
Everything the 12 Caesars
Did Not Get to Say
more info

Dipak Mazumdar
Fluid Twilight
more info
Ars Interpres

Issue No. 1

Ars Interpres

Issue No. 2

Ars Interpres

Issue No. 3

Ars Interpres

Issue No. 4 & 5

Ars Interpres

Issue No. 6 & 7

Ars Interpres

Issue No. 8 & 9

Ars Interpres

Issue No. 10-11
---
ORDERING INFORMATION
In Sweden:
Beställa via e-mail: info@arsint.com
Hedengrens Bokhandel
http://www.hedengrens.se
_____
If you ordering from outside of Sweden:
Cash with registered mail. (Euros, U.S. Dollars or Swedish Kronor -
EUR, USD, SEK) If you send cash by registered mail it should be
enclosed so it is not visible when the envelope is held to the light.
For orders, E-mail us at the address below. Please include your name
& shipping address. We'll let you know if the issues are still available
and we find out the shipping cost. info@arsint.com
Items purchased by cash will be shipped when payment is received.
____________________
Support
Funding
Ars Interpres is grateful
to the Australia Council
and The Book Institute
for supporting a range
of projects.


The following titles
are published by
New York based
Ars Interpres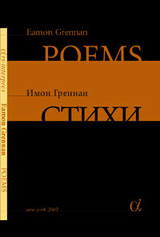 Eamon Grennan, Poems
Translation into Russian
by various hands
"Ars-Interpres", New York, 2002
Bilingual, 100 pages
ISBN: 0-9718419-0-x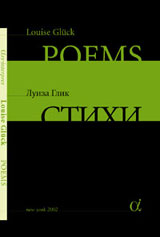 Louise Glück, Poems
Translation into Russian
by various hands
"Ars-Interpres", New York, 2002
Bilingual, 100 pages
ISBN: 0-9718419-1-8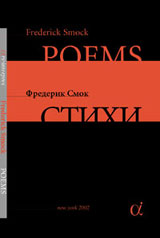 Frederick Smock, Poems
Translation into Russian
by Regina Derieva
"Ars-Interpres", New York, 2002
Bilingual, 100 pages
ISBN: 0-9718419-2-6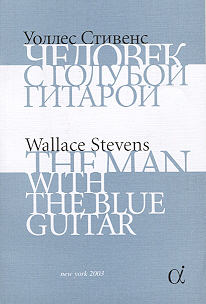 Wallace Stevens, Poems
Translation into Russian
by Boris Riykin.
"Ars-Interpres", New York, 2003
Bilingual, 100 pages
ISBN: 0-9718419-4-2

Anthony Hecht, Poems
Translation into Russian
by various hands
"Ars-Interpres", New York, 2003
Bilingual, 120 pages
ISBN: 0-9718419-3-4